SMLA Presents Graphic Novelists KAZU KIBUSHI & JEN WANG
Saturday, February 25, 2017 -

12:00pm

to

4:00pm
NOTE: THESE EVENTS WILL TAKE PLACE AT THE FOSTER CITY LIBRARY. KAZU KIBUISHI'S EVENT REQUIRES A (FREE) TICKET. SEE BELOW!
JEN WANG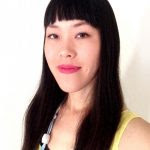 Saturday, February 25, 12:00 PM at the Foster City Library
A cartoonist and illustrator currently based in Los Angeles. She is a co-founder and organizer for Comic Arts LA, a Los Angeles based comics festival. Jen has worked with a wide range of publishers, from Penguin Random House, Vertigo (DC Comics), BOOM! Studios, to Tor.com. Jen's graphic novels are Koko Be Good and In Real Life, based off of Cory Doctorow's For the Win.
KAZU KIBUISHI
Saturday, February 25, 2:00 PM at the Foster City Library
TICKETS REQUIRED FOR THE BOOK SIGNING PORTION OF THIS EVENT
Author of the #1 New York Times bestselling Amulet graphic novel series for children, the webcomic Copper, and the action-packed series Daisy Kutter. Kazu is also the founder and editor of the Flight Anthologies. Amulet is a layered fantasy adventure with a legion of characters, an epic fantasy and science fiction quest, and gorgeously elaborate and detailed worlds. A book selling and signing opportunity will follow Kazu's author talk.
GET TICKETS HERE: https://www.eventbrite.com/e/meet-kazu-kibuishi-creator-of-amulet-a-comic-arts-fest-event-registration-31137889265