Japanese-bilingual author Felicia Hoshino
Sunday, March 18, 2012 - 11:00am
Join us for a special storytime with Felicia's beautiful new bi-lingual book (Japanese/English), Sora and the Cloud!
 "It is tempting to label 'Miyazaki-like' anything appealing to children and Japanese in origin. But in this instance the analogy fits. The nameless cloud is a benign yet mysterious and uncontrollable presence as it lifts Sora, Totoro style, into the sky. There he views a skyscraper mid-construction, an amusement park, a festival of kites and other boyish marvels. Hoshino's intricate and delicate drawings deliver this parade of sightseeing pleasures in a way that is at once dreamlike and visceral." — New York Times Book Review
AAbout the Author
Felicia Hoshino was born in San Francisco, California where she continues to live with her family. As a student at City College of San Francisco (
www.CCSF.edu
), she enrolled in as many art classes as she could find, from figure drawing and ceramics to illustration and graphic design. Upon deciding to make art her career, she continued her education at California College of the Arts, where she earned a BFA in Illustration. Felicia's prize-winning illustrations can now be seen in children's magazines Cricket, Spider and Ladybug and in children's books such as Little Sap and Monsieur Rodin and A Place Where Sunflowers Grow, both accepted into the Society of Illustrator's The Original Art exhibition. Her most recent book is My Dog Teny, published by Japanese Cultural and Community Center of Northern California (
www.JCCCNC.org
).
In addition to creating mixed-media images for children's books and magazines, she enjoys illustrating children's portraiture, cooking with her husband and decorating the walls at home with art created by her son and daughter.
www.felishino.com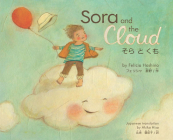 $15.95
ISBN: 9781597020275
Availability: In Our Warehouse - Expected arrival in 2-5 days
Published: Immedium - January 3rd, 2012
---