Robert Ludlum's the Treadstone Rendition (Large Print / Library Binding)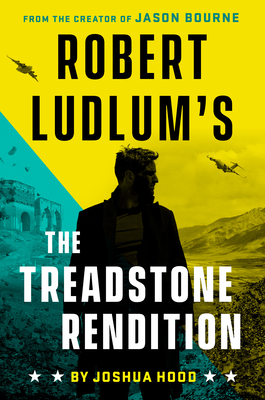 $46.79
Email or call for price.
Description
---
The final days of the American presence in Afghanistan bring Adam Hayes a summons he can't ignore in the latest electrifying thriller from the world of Robert Ludlum. Adam Hayes has stepped away from the field for the last time. He's promised his wife that he won't put his life on the line any more, and there's nothing that will make him break a promise to his wife. Well...almost nothing. With America withdrawing from Afghanistan and the Taliban closing in, Abdul Nassir reached out to his old partner, Hayes. Ten years ago, Nassir saved the American's life, and the time has come for repayment. The Afghan is desperate to get his family out of the country. Like most of his countrymen, he scared of the Taliban, but he also can't trust the Americans. His daughter is an eyewitness to a massacre committed by a rogue team of CIA contractors. That only leaves one man who can be trusted to get them out of the country--Adam Hayes.
About the Author
---
Joshua Hood is the author of Warning Order and Clear by Fire. He graduated from the University of Memphis before joining the military and spending five years in the 82nd Airborne Division. On his return to civilian life he became a sniper team leader on a full-time SWAT team in Memphis. Robert Ludlum was the author of twenty-seven novels, each one a New York Times bestseller. There are more than 225 million of his books in print, and they have been translated into thirty-two languages. He is the author of the Jason Bourne series--The Bourne Identity, The Bourne Supremacy, and The Bourne Ultimatum--among other novels. Mr. Ludlum passed away in March 2001.