Death's Despair (Hardcover)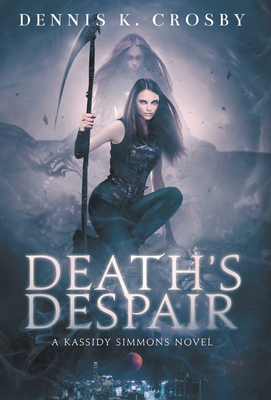 $29.39
Email or call for price.
Description
---
Born to a family of witches, Traci Leeds has always been connected to magic. A direct descendant of the goddess of witchcraft, she was destined to succeed her mother as leader of her coven. Her powers were dormant until trauma resulting from being kidnapped activated her abilities. Dissatisfied with their development Traci tapped into magic forbidden by those in her line.
Kassidy Simmons, the Death God, continues her quest to return lost souls to their proper place in the afterlife. She and her Reapers are charged with maintaining harmony between life and death, but a recent decision to resurrect a soul has shifted that balance. A rising blood moon and supernatural occurrences involving witchcraft send Kassidy on a journey to the steps of the Underworld where she learns of the darkness surrounding Traci's decision to tap into forbidden magic.
With an ancient prophecy looming and nightmarish visions of the apocalypse haunting her waking mind, Kassidy must rise up and withstand the fury of a Titan to save all she holds dear.