The Obsidian Curse (Paperback)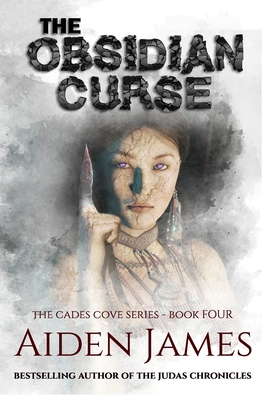 $15.24
Email or call for price.
Description
---
More than a year has passed since shaman John Running Deer and his equally gifted granddaughter, Evelyn Sherman, battled Brigindo and Teutates' other three siblings in Cherokee, North Carolina. At the time, John and Evelyn prayed this would be it for dealing with violent ancient entities that supersede the normal realm of ghosts and other mischievous spirits. They naively equated the Hobbs family's return to peaceful lives in Colorado as the end of their own misadventures with the supernatural. They couldn't have been more wrong. When the sudden appearance of an obsidian spearhead fused to fossilized fingerbones shows up at a brutal crime scene in western North Carolina, where six young adults have been horrifically slaughtered, John and Evelyn are soon pulled back into the realm they had hoped to avoid revisiting. But this time it is an entity quite familiar to them-a long-feared demoness from their Cherokee heritage: Utlunta... better known as Spearfinger. The ancient spearhead and fingerbones are unwittingly reintroduced into Utlunta's ancient hunting grounds after a UNC professor brings the 'relic' to John's home in Tennessee. Dr. James Rosenthal's stated hopes that John and Evelyn could rebury the macabre item in the very same tomb the demoness was originally laid to rest by Cherokee warriors three centuries earlier is an effort in vain. Once Spearfinger regains a foothold into our world, a bloody campaign begins as the demoness seeks to reestablish her realm in the heart of Blount County where her famed tomb is located, and which is also home to the legendary Smoky Mountain mecca, Cades Cove. Can John and Evelyn find a way to stop Untlunta's merciless bloody rampage before she becomes fully established in our world? Or, is this the menace that finally brings John and Evelyn-along with the modern world-to their knees? These answers and more await discovery in The Obsidian Curse.