Hedgehog Facts: What You Should Know About These: Hedgehog Facts You Should Know (Paperback)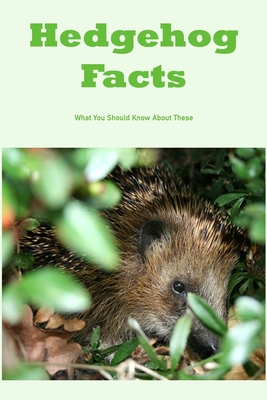 $6.99
Email or call for price.
Description
---
Hedgehogs are nocturnal, spiny foragers that can be found all across the world. Small mammals known as hedgehogs have cone-shaped faces, short legs, and bodies coated in quills resembling those of porcupines. Despite having a similar look, hedgehogs and porcupines are not related. There are 17 different species of hedgehogs, and these solitary creatures can live in deserts, parks, or neighborhood gardens. They heavily rely on their razor-sharp quills and the capacity to stop, drop, and roll into a ball when they are out in quest of food to protect them from predators. Discover the most amazing facts about hedgehogs, like their charming pig-like nose and their innate capacity to repel snake venom.