Don't Tell Ima (Paperback)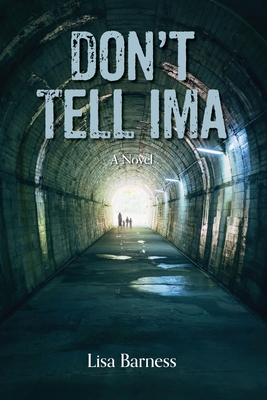 $20.64
In Our Warehouse - Expected arrival in 2-5 days
Description
---
When Efraim and Shifra Baumen decide to move from the United States to a new life in Israel, it is with the dream of raising their children with a vibrant set of Jewish values. Aside from Efraim's day job as an architect and Shifra's devotion to their children, the young couple also helps the less fortunate in society. Each and every Shabbat sees their house filled to overflowing with the less fortunate or with those searching for meaning in their lives.
But things begin to change and Efraim loses his job. He becomes increasingly secretive, stays out late at night, and spends much less time with his family. He often takes one or more of his children on his furtive escapades but warns them to never tell Ima where he takes them or what he is doing, conditioning them to habitually lie to their mother.
Eventually, the shocking truth unravels. When the full extent of Efraim's disloyalty and depravity becomes known, it almost shatters Shifra. Can she retain her sanity and keep her children emotionally stable despite the awareness of their father's immoral conduct? Will she find the inner strength to convey why they should not imitate their father's treacherous character? And will she get the divorce she desperately seeks from the man she once wholeheartedly trusted?
This novel is based on a true story. Details have been changed.