Stardust (Hardcover)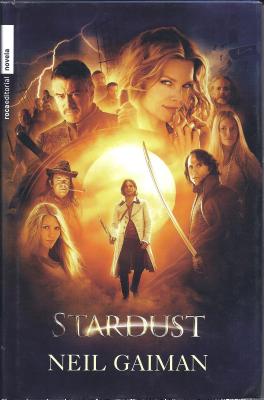 Email or call for price.
Not Available at This Time
Description
---
Gaiman author of a Neverwhere and the graphic novel series "The Sandman" has created an original and well-written fairy tale. Young Tristran Thorn has grown up in the isolated village of Wall on the edge of the realm of Faerie. When Tristran and the lovely Victoria see a falling star during the special market fair Victoria impulsively offers him his heart's desire if he will retrieve the star for her. Tristran crosses the border into Faerie and encounters witches unicorns and other strange creatures. Library Journal Movie features: Sienna Miller Rupert Everett Robert De Niro Michelle Pfeiffer and Peter O'Toole.