Flores oscuras / The Darkness in Flowers (Paperback)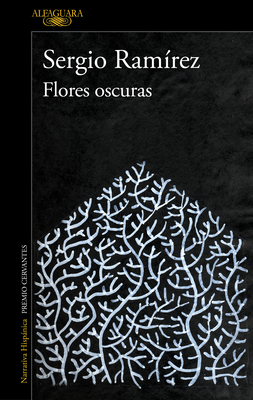 $21.95

Coming Soon - Available for Pre-Order Now
Description
---
Sergio Ramírez, ganador del Premio Cervantes 2017 y del Premio Alfaguara 1998, se asoma a los misterios del alma humana en doce sorprendentes relatos.
 
«El primer cuentista vivo en el continente latinoamericano, y uno de los mejores en español, heredero de las armas de Cortázar y Monterroso. [...] Por cada cuento un mundo.» —Javier Sancho Más, Babelia
 
El juez y su Conciencia, la sin par Mireya y el tragafuegos Luzbel, el Duende que Camina hacia el trono de la calavera, el petimetre y el diablo, el último combate del minimosca Gavilán, la suerte del exguerrillero Trinidad, alias «el Comandante» ...
 
En Flores oscuras, cada personaje batalla contra sus propios conflictos y esconde sus propios secretos. A medio camino entre la crónica periodística y el cuento, Sergio Ramírez se asoma a los misterios del alma humana en doce sorprendentes relatos llenos de colores vivos y negras sombras.

ENGLISH DESCRIPTION

Sergio Ramírez, winner of the 2017 Premio Cervantes and the 1998 Premio Alfaguara de Novela, looks into the mysteries of the human soul in twelve surprising stories.

"The best living storyteller in Latin America, and one of the best in Spanish, heir to Cortázar and Monterroso... Each story is a new world." —Javier Sancho Más, Babelia
 
In The Darkness in Flowers, each character battles his or her own conflicts and hides secrets. Halfway between a news chronicle and a story, Sergio Ramírez takes a look at the human soul in twelve surprising stories full of bright colors and black shadows.
About the Author
---
SERGIO RAMÍREZ (Masatepe, Nicaragua, 1942). Premio Cervantes 2017, forma parte de la generación de escritores latinoamericanos que surgió después del boom. Tras un largo exilio voluntario en Costa Rica y Alemania, abandonó por un tiempo su carrera literaria para incorporarse a la revolución sandinista que derrocó a la dictadura del último Somoza. Ganador del Premio Alfaguara de novela 1998 con Margarita, está linda la mar, galardonada también con el Premio Latinoamericano de novela José María Arguedas, es además autor de las novelas Un baile de máscaras (1995; Premio Laure Bataillon a la mejor novela extranjera traducida en Francia), Castigo divino (1988; Premio Dashiell Hammett), Sombras nada más (2002), Mil y una muertes (2005), La fugitiva (2011), Flores oscuras (2013), Sara (2015) y la trilogía protagonizada por el inspector Dolores Morales, formada por El cielo llora por mí (2008), Ya nadie llora por mí (2017) y Tongolele no sabía bailar (2021). Entre sus obras figuran también los volúmenes de cuentos Catalina y Catalina (2001), El reino animal (2007), Flores oscuras (2013) y Ese día cayó en domingo (2022); el ensayo sobre la creación literaria Mentiras verdaderas (2001), y sus memorias de la revolución, Adiós muchachos (1999). Además de los citados, en 2011 recibió en Chile el Premio Iberoamericano de Letras José Donoso por el conjunto de su obra literaria, y en 2014 el Premio Internacional Carlos Fuentes. En 2021 el Grupo de Diarios América (GDA) le escogió como el personaje latinoamericano del año por su activa defensa de la libertad de expresión y de la democracia en su país.
Praise For…
---
«El primer cuentista vivo en el continente latinoamericano, y uno de los mejores en español, heredero de las armas de Cortázar y Monterroso... Por cada cuento un mundo.» —Javier Sancho Más, Babelia

«Sergio Ramírez se mueve como pez en el agua en el dominio del relato, escribiendo cuentos que no se cansan de sacarle punta al lápiz de la vida, adoptando enfoques insólitos -que acaban convirtiendo en sorprendente un suceso banal- y aclimatando con suma habilidad el humor a las catástrofes cotidianas.» —Javier Aparicio, El País