La tierra errante / The Wandering Earth (Paperback)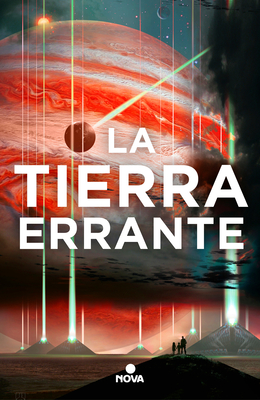 $21.95

In Our Warehouse - Expected arrival in 2-5 days
Description
---
Primera antología de relatos del autor chino que ha deslumbrado a cinco millones de lectores con El problema de los tres cuerpos.

El sol se está muriendo, y la Tierra, consumida por los últimos suspiros de esta estrella, también desaparecerá. Pero la humanidad, en lugar de abandonar el planeta, construye doce mil grandiosos motores de fusión para desorbitar la Tierra y propulsarla hacia Próxima Centauri en un viaje que durará siglos...

Bienvenidos a la primera antología de relatos de Cixin Liu, el aclamado autor de El problema de los tres cuerpos, best seller galardonado con el premio Hugo a la mejor novela que cautivó a Barack Obama, Mark Zuckerberg y George R. R. Martin.

Cinco de las diez historias que incluye este libro recibieron el premio Galaxy chino. Y entre todas ellas brilla La Tierra errante, relato cuya adaptación al cine se ha convertido en la primera película nacional de ciencia ficción china de gran presupuesto, capaz de batir récords de taquilla y llegar a más de treinta países gracias a Netflix.

Con una profundidad y una maestría propias de los grandes genios, las historias de Cixin Liu llevan al lector al borde del tiempo y del universo, pero sobre todo muestran los intentos de la humanidad por sobrevivir en un cosmos desolado.

ENGLISH DESCRIPTION

Cixin Liu is China's bestselling science fiction author and one of the most important voices in world SF. His novel, The Three-Body Problem, was the first translated work of SF ever to win the Hugo Award. Here is the first collection of his short fiction: eleven stories, including five Chinese Galaxy Award-winners, form a blazingly original ode to planet earth, its pasts and its futures.
About the Author
---
Cixin Liu es el autor de ciencia ficción más prolífico y popular de la República Popular China. Liu ha sido galardonado ocho veces con el Galaxy Award (el equivalente en su país al premio Hugo) y el Nebula chino, antes de convertir su «Trilogía de los Tres Cuerpos» en una obra capaz de vender un millón de ejemplares solo en China, despertar el interés unánime de todo Occidente, obtener el premio Hugo 2015 a la mejor novela y ganarse prescriptores de la talla de Barack Obama y Mark Zuckerberg.

Su enorme éxito se repite ahora en todos los mercados internacionales, gracias a los fans del género, pero también, y sobre todo, a los millones de lectores interesados en la actualidad geopolítica y en el pasado y futuro de China. Son todos ellos quienes han conseguido convertir a un perfecto desconocido, llegado del Oriente más misterioso y hermético, en una de las grandes sensaciones literarias de los últimos años.

Antes de ser escritor, Liu trabajó como ingeniero de una central eléctrica de la ciudad china de Yangquán, en la provincia de Shanxi, ahora temporalmente cerrada debido a la contaminación atmosférica.
Praise For…
---
La crítica ha dicho:

«La escritura de Cixin Liu revive la edad dorada de la ciencia ficción.».- The Guardian

«La película demuestra que los productores chinos pueden competir con otras compañías de efectos visuales del mundo.».- James Cameron