Get Fit: Daily Food and Exercise Journal, Daily Activity and Fitness Tracker for a Better You (Daily Food and Fitness Journal) (Paperback)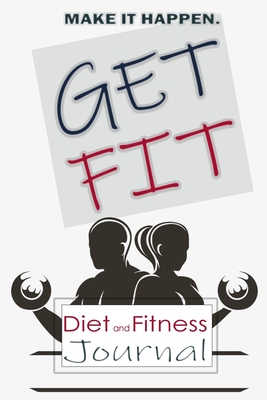 $7.99
Email or call for price.
Description
---
Are you trying to eat healthier?
Are you working on getting in better shape?
This is a food and fitness themed self exploration journal that is designed to help you set and reach your goals, dig into your why and set a plan of action to achieve those goals.
You will love it. It is cute, simple, clear, easy to use, and very organized. Now you can keep track of what you eat and how active you are, and evaluate what you can change about your diet and daily routines.
Get Fit Features:
120 Pages
Perfect size to take it everywhere (6"x9")
Easily record your food consumption: breakfast, lunch, dinner and .
Monitor your daily water intake.
Keep track of your daily activity and exercises.
Oversee your cravings and how you respond to them.
Control how your mood reflects on your will and eating habits.
Note your feelings about your progress and missteps to improve each and every day.
Extra space for notes
High quality paper.
Matte soft cover design
Grab a copy and get started today