En media hora la muerte / Death In Half an Hour (Paperback)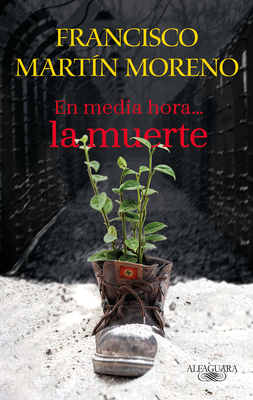 $24.95

In Our Warehouse - Expected arrival in 2-5 days
Description
---
«¿Qué nos quedaba?:

El fascismo alemán o el fascismo español... A eso se reducía la oferta políitica de los años treinta. ¿Y la democrácia? adios a la República española: trendríamos que escoger entre dos dictaduras, con todas sus consecuencias...»

Ante la inesperada confesión de un secreto celosamente guardado, se desata la poderosa necesidad por descubrir las raices e historias de dos familias separadas por la religión, la georgrafía, el idioma y su visión del mundo y de la vida. Será la Guerra Civil Española, y posteriormente la Segunda Guerra Mundial, la traumática experiencia que las hará coincidir en el doloroso exilio, tras terribles vivencias de horror y desconsuelo. Ya en México, en el destierro habrán de encontrar un nuevo sentido a su existencia. 

Francisco Martín Moreno, hijo de refugiados, indaga con la disciplina del investigador y la pasión característica del novelista la historia de su familia, descubriendo complicidades, traiciones, ausencias irreparables y estremecedores amoríos que, en gran parte, definieron su destino.

ENGLISH DESCRIPTION

"What did we have left?

German fascism or Spanish fascism... That's what the political bid of the 1930s was reduced to. And what about democracy? Goodbye to the Spanish Republic: we would have to choose between two dictatorships, with all their consequences…"

Faced with the unexpected confession of a closely guarded secret, the powerful need to discover the roots and stories of two families separated by religion, geography, language and their vision of the world and life is unleashed. It will be the Spanish Civil War, and later the Second World War, the traumatic experience that will make them coincide in painful exile, after terrible experiences of horror and grief. Already in Mexico, in exile they will have to find a new meaning to their existence.

Francisco Martín Moreno, son of refugees, investigates, with the discipline of a researcher and the passion characteristic of a novelist, the history of his family, discovering collusions, betrayals, irreparable absences and shocking love affairs that, to a large extent, defined his destiny.