Extremely Puzzled (The Puzzled Mystery Adventure Series: Book 3) (Paperback)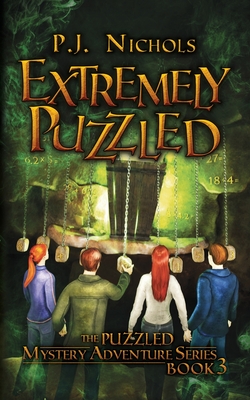 $10.49
Email or call for price.
Description
---
An adventure story series filled with suspense, mystery, and fantasy - for kids ages 9-12 and teens
Fall is changing to winter in Clearville, mere months after Peter and his friends went up against their second supernatural adversary.
The positives in Peter's life are adding up: He and Nicola have never been happier. Classes at school are far more interesting than he had anticipated. And Christmas, his favorite time of year, is just around the corner.
However, something begins to eat away at Peter's conscience, and he feels compelled to act. But even when one has only good intentions in mind, unpredictable-or possibly even disastrous-consequences can occur.
For the third time in less than three years, Peter and his friends' talents are put to the test. And anything less than perfection will mean a terrifying, unthinkable, impossible-to-live-with outcome...