Save Our Shop (Hardcover)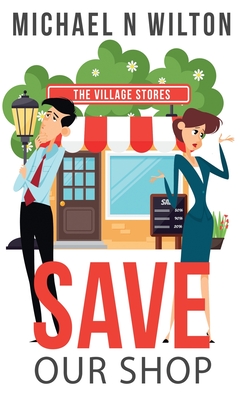 $24.79
Email or call for price.
Description
---
Losing his job at the local newspaper after a series of unflattering doodles, William Bridge is called to help his uncle Albert keep his shop going. He immediately falls in love with Sally, the latest shop volunteer, despite formidable opposition from her autocratic stepmother, Lady Courtney.
Following a break-in and lost orders, an SOS sent to Albert's maverick brother Neil changes everything. On the run from the police, Neil disguises himself as his Aunt Isobel, and encourages William to be nice to a visiting American security expert and his flighty daughter Veronica, causing a rift in his budding romance.
Pressure soon mounts for William to investigate rumors of a shady deal to take over the shop, and threaten the life of the village - a price he is willing to pay in a desperate fight to win back his love.