Daily Gratitude Unicorn for Kids (Paperback)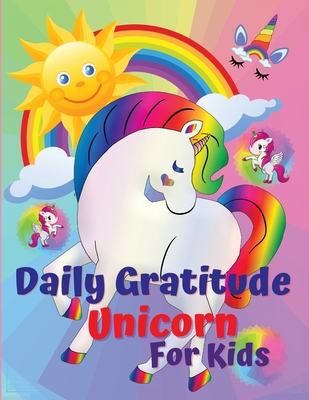 $12.99
Email or call for price.
Description
---
Amazing Daily Gratitude Unicorn for Kids & Activities, Journal for kids, girls, toddle, A Diary to Teach Children to Practice Gratitude and Attention in a Creative and Fun Way. Ages 4-8, 8-12
Discover your child's creativity and attention to detail
Our amazing thank you diaries are ideal for the little ones in your life Gratitude can increase children's happiness, teach them to be more empathetic, and help them be more grateful for everything they have. The beauty of these diaries gives you hours of fun and creativity.
Easy-to-fill pages will help them relax and develop their imagination and skills, paying attention to detail.
Get the perfect gift for the little ones in your life with this book
The features of our gratitude journal are:
Easy-to-use pages with simple daily requests make the journal easy to use.
Write, draw and color. This diary has pages to write, draw and color. So children can be as creative as they want to make their diary
Large 8.5x11 "format, professional quality models.
126 pages
Gratitude diaries are a wonderful gift for little ones.