Canada (Spectacular Places) (Hardcover)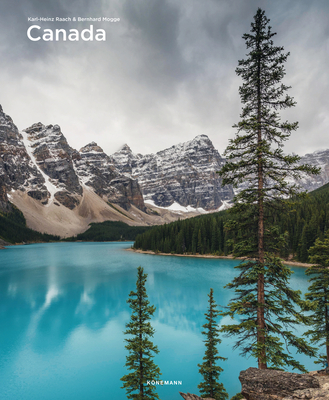 $49.95
Email or call for price.
Description
---
Canada borders the United States to the south and the Arctic Circle to the north. This results in a landscape diversity with endless forest areas in the south and ice and rock areas in the north, beyond the Arctic tree line. In more than 500 pictures, this volume shows the multifaceted wilderness of Canada. These include the Banff National Park in the Rocky Mountains, famous for its numerous lakes, and Niagara Falls on the border with the United States. The metropolises like Toronto, Vancouver on the west coast, as well as the French-speaking cities Montreal or Quebec, and the capital, Ottawa, are also included.
About the Author
---
Photographer Karl-Heinz Raach specializes in travel topics. His pictures have already appeared in numerous illustrated books and renowned magazines. Together with his wife he runs the Foto-Edition-Raach in Freiburg. Bernhard Mogge worked for many years as a journalist for radio and newspapers. Today he is an author, proofreader, and editor for various agencies, publishing houses, and magazines and favors travel topics. His focus is on North America, Scandinavia, Italy, Israel, and the South Seas.