The Adventures of Bentley Hippo: Inspiring Children to Accept Each Other (Hardcover)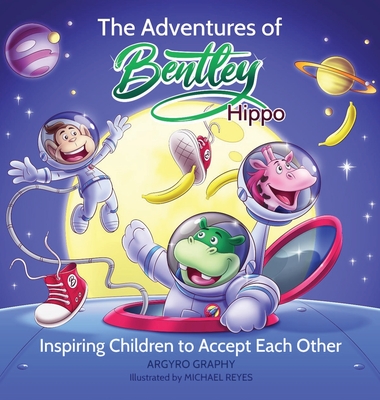 $21.59
Email or call for price.
Description
---
Bentley is about to board a rocket for the trip of a lifetime.
His friends however are not allowed to join him as they are "different"
Inspiring Children to Accept Each Other teaches children about diversity and inclusion.
Children, and adults alike, should:
celebrate individuality.
embrace our differences.
accept one's abilities and not focus on their disabilities.
recognize and respect diversity and promote inclusivity.
Too short, too tall, curly hair, no hair, dark skin light skin, walking or wheeling,
Children will see themselves through the diverse characters known to Bentley as 'his friends'.
A great conversation starter for parents, teachers, and educators.
Inspiring Children to Accept Each Other reinforces the importance of being different, and that we all matter, and we all belong.
Children's favorite kindness advocate, Bentley, is faced with a decision to follow his dream or stand by his friends.
A great gift for any child wondering why they are different, or why they feel excluded, or perhaps question their self-worth.
Recommended by psychologists as a great story to share with children with special needs that reinforces their belief that they are important just like anyone else.