The American Conquest: Christian Western Historical (Paperback)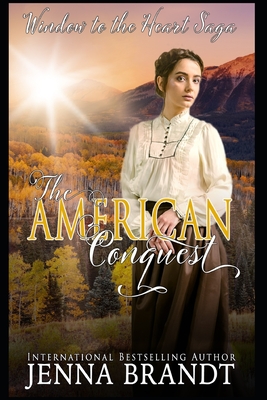 $12.99
Email or call for price.
Description
---
Surrender to destiny: a window to heart opens, when one door closes.After enduring immense hardships, will Lady Margaret finally be free from her past, allowing her to embrace her soul mate? Extremely tender and magnificently exhilarating, The American Conquest examines the journey between healing a broken heart and making room for rebirth. The American Conquest (Book 3) Running from a past scandal, Lady Margaret must leave Europe forever and escape across the ocean to America. The plan: to brave the Oregon Trail to reach the Colorado territory where her family's future awaits. While facing adversities in the new frontier, Margaret must trust God to keep their family safe. Attacked by Indians, the group is saved by Cortland Westcott, a rancher and devoted Christian. Margaret and Cort have an instant connection through their faith, but devastating secrets threaten to cripple the budding relationship. Both Margaret and Cort must confront a past that haunts them to finally be able to make a new life together. Will Margaret finally come to terms with what happened to her, or will she let her past destroy her future? Window to the Heart Saga: a recountal of the epic journey of Lady Margaret, a young English noblewoman, who through many trials, obstacles, and tragedies, discovers her own inner strength, the sustaining force of faith in God, and the power of family and friends. In this three-part series, experience new places and cultures as the heroine travels from England to France and completes her adventures in America. The series has compelling themes of love, loss, faith and hope with a exceptionally gratifying conclusion.***SWEET EDITION*** This book has had significant editorial changes to include the addition of a happy ending as well as removal of controversial content. Window to the Heart SagaTrilogyBook 1: The English Proposal Book 2: The French Encounter Book 3: The American ConquestSpin-offs Book 1: The Oregon PursuitBook 2: The White Wedding (short story)Book 3: The Christmas Bride (novella)Book 4: The Viscount's Wife.