Megumi & Tsugumi, Vol. 1 (Paperback)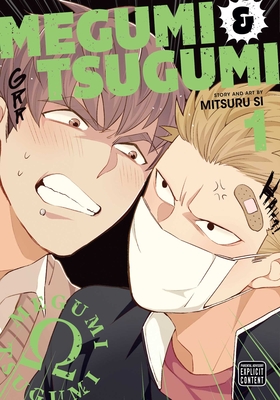 $12.99
Email or call for price.
Other Books in Series
This is book number 1 in the Megumi & Tsugumi series.
Description
---
A tough-guy omega who believes he can control his heats through sheer willpower meets his match when he faces off with an alpha unlike any he's ever encountered before!

Tsugumi is an omega whose sole goal in life is to beat up any alpha who crosses his path. But when he faces off with Megumi, he's finally met his match—just not in the way he thinks!

Tsugumi is a delinquent who hates all alphas for how they treat omegas like him, so when some alphas from an elite school attack another omega, Tsugumi beats 'em to a pulp! Megumi, the son of the elite school's chairman, takes it upon himself to avenge his pummeled friends, but when the time comes, all he finds is a fired-up Tsugumi reeking of pheromones and insisting he can control his heat through sheer willpower! Faced with a different kind of battle, Megumi goes from attacker to savior, whisking Tsugumi to safety and leaving the cranky omega reconsidering everything he's ever thought about alphas.
About the Author
---
This is Mitsuru Si's first English-language print release, although the title has already been published internationally in both French and Spanish. The creator was born a Virgo on September 13, has an AB blood type, and currently lives in the "kingdom of clear skies." You can learn more about Mitsuru Si on her Twitter page, @sjiro326.