Bite of Justice (Paperback)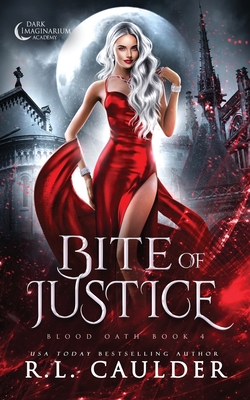 $17.99
Email or call for price.
Description
---
They say to keep your friends close but your enemies closer.
With the lives of my loved ones on the line, I have no choice but to seek out the very people I swore to destroy with my Blood Oath.
The clock is ticking.
Moves are being made.
New opponents have stepped into the light.
Old enemies threaten to crumble everything I thought I once knew to the ground.
Despite the chaos around me, one thing has remained true: I'm out for blood.
This will be the final checkmate.
**************
Author Note:
Bite of Justice is the fourth and final book in the Blood Oath series, which is set within the shared universe of Dark Imaginarium Academy. All series can be read independently, but characters have crossovers and it is highly encouraged to read all within the universe to understand the world in its entirety. This book has graphic violence and content that is intended for mature, adult audiences.
DARK IMAGINARIUM ACADEMY FEATURES CHARACTERS THAT ARE ALL 18+. THIS IS NOT A HIGH SCHOOL ACADEMY SETTING AND THE CONTENTS ARE INTENDED FOR MATURE AUDIENCES.