Flying Dismount (Paperback)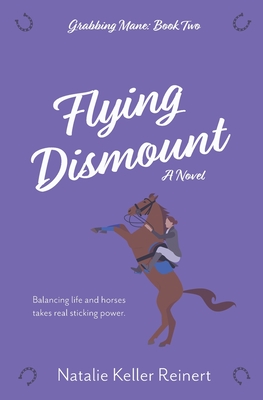 $17.99

In Our Warehouse - Expected arrival in 2-5 days
Description
---
Starting over was the hard part...right?
When Casey started riding again, she thought she'd nailed the tough part. That was before she tried starting over at a new farm, with a new job, in a new city. Casey's horse, James, seems happy enough at Twin Palms Ranch. And Casey's boyfriend, Brandon, is loving his dream job saving the ocean. Casey knows she should love her job marketing for a growing horse show organization. If only she had known how fast they'd be growing
Suddenly, her weekends are full of flights to distant cities instead of hanging out with James. She doesn't seem to know anyone at her new barn. And Brandon -- is Brandon wearing cowboy boots?
Casey thought she could have it all. Now, she can barely keep up. Can a working girl be a horse show girl, too?
For everyone who fell in love with Casey and James in the smash hit Grabbing Mane, welcome back to the coastal Florida of beachfront brunches, long trail rides through the sawgrass, and stormy afternoons listening to rain drumming down on the metal barn roof. For every equestrian who has ever tried to balance work and horses, and for every adult who has tried to hang onto a hobby, Flying Dismount is a relatable romp through the tangle of responsibilities and fun we call life.
Praise for Grabbing Mane:
"Life is too short to be working for the weekend, drudging away doing something you aren't excited about and are now stuck with because you were guided down the sensible path. There is always a spectrum of options. This story encouraged me to get busy searching and doing what I need to do to find my own happy ending. Which will, naturally, include horses in my life." - Katia Hart, Amazon Review
"Just a super book. Loved it The only problem with her books is I don't want them to end Can't wait for more of Casey and James." - appychicken, Amazon Review
"Another great read by my favorite equestrian fiction author If you'd like to lose yourself in a relatable story about a woman juggling how the primal need for horse time fits into adult career and relationship choices, this book is for you " - rooie bookworm, Amazon Review