Athlete for Hire (Paperback)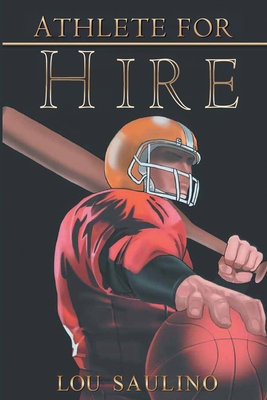 $13.19

In Our Warehouse - Expected arrival in 2-5 days
Description
---
A professional sports team owner (baseball, football, and basketball) meets with his general managers to discuss a highly acclaimed college athlete featured on the cover of Sports Illustrated. His proficiency is in the three sports identified. When the owner becomes disgruntled with the fact that all three of his general managers want the athlete for their respective sport, he exclaims, "Why can't we draft this kid for all three of my teams?"
As the college senior competes in each sport during the year, a "due diligence" plan is prepared and successfully implemented to have the athlete drafted by all three professional teams. Will the three sport phenom agree to sign a contract requiring him to be available on an as needed basis for each sport? Will he become an Athlete for Hire?
The two main characters of the book, sports team owner, Scott Thomas, and the college senior with proficiency in three major sports (football, baseball and basketball), Marc Stevens, share the spotlight in this fictional portrayal of what would potentially result in the first ever three major sport professional athlete.
The book settings principally occur in the City of Atlanta, where the owner's Company, the Scott Thomas Group, has its corporate offices, and on the campus of the fictional college Southern Florida College (SFC), located about ten miles northwest of Fort Lauderdale, and the off-campus surrounding areas in which the athlete resided and partied.
The significant additional characters include:
Maryann Landon, the Scott Thomas Group Vice President and Principal Executive Assistant to Scott Thomas. An attractive, intelligent and ambitious woman who has earned the confidence of the boss and is comfortable with their mutual banter.
Johnny Davies, Marc Stevens best friend, quarterback of the football team and a Law major who assists Marc with his professional career decisions.
Bonnie Ryan, The attractive and intelligent Accounting major girlfriend of Marc Stevens, who is awaiting a ring from Marc.
Jenny Thomas, the 18 year-old daughter of Scott Thomas, who is a freshman in Marketing at Georgia U. and devoted to her single parent father (mom deceased).
Tom Schneider, the Scott Thomas Group Corporate Attorney and primary confidant of Scott Thomas. He is the only person cognizant of the fact that Scott Thomas has mob related family ties and had changed his name from Tomasetti.