WolfeSword (Paperback)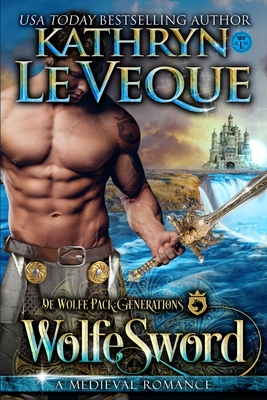 $15.00
Email or call for price.
Description
---
He's a veritable god of beauty, position, and talent. She's a lady of sweetness, wealth, and compassion. When gorgeous Cassius de Wolfe falls for a plain but sweet lady, the woman who hoped to have his affection doesn't take kindly to it.
Cassius has set himself up for retribution of the female kind. As the old saying goes, there's nothing like a woman scorned...
Or a de Wolfe protecting his mate.
Welcome to a de Wolfe Pack Generations tale
Cassius de Wolfe, second son of Patrick "Atty" de Wolfe (Nighthawk), has made a name for himself as the Great Protector of Edward I. Cassius is the beauty of the family - handsome, skilled, built like the statue of a Greek god. He has no problem getting women into his bed and in London, they follow him around in droves.
Cassius is a Medieval celebrity.
But all of that is secondary to the fact that Cassius is a truly skilled knight. He's a de Wolfe and that means the knighthood lives in him as surely as the sun lives in the sky. After two years away, he's finally earned the chance to return home to see his father and mother and family, so on the eve of returning home, Fate has something else in mind for him.
Dacia of Doncaster is the heiress to a massive fortune. With both parents deceased, she is an only child, living with her elderly grandfather, the Duke of Doncaster. The old duke descends from an ancient royal line and Dacia is the very last of her kind... and a hugely sought-after bride. There's only one problem - she's not what men would consider traditionally beautiful.
When Cassius the Handsome comes face to face with Dacia of Doncaster, a chance meeting turns into something more. Cassius wasn't looking for a bride and Dacia wasn't looking for a husband, but when Dacia saves Cassius' life, it's more than a debt of honor he feels towards her.
Sometimes the most beautiful woman in the world isn't the obvious one and Cassius must find that out the hard way.
Join Cassius and Dacia for an unusual - and truly beautiful - love story.