Vampire's Promise: A Steamy Paranormal Urban Fantasy Romance (Hardcover)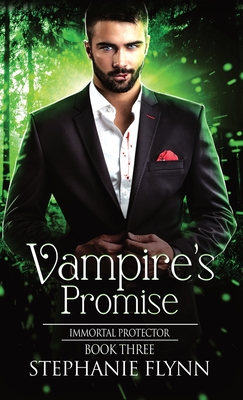 $22.04
Email or call for price.
Description
---
Daisy
My vampire boyfriend treats me to a lovely fine dining experience I never dreamed possible with my bank account balance, and when Oliver is deep into what's clearly a dreamy proposal, my magic breaks free from its confines. All I can think about is killing him, regardless of the collateral damage of innocent people around me. Somehow I have to break this witchy DNA or die trying, because I can't live without Oliver.
Oliver
I'd known the lock on her magic was temporary, but the explosion during my proposal is unexpectedly too soon. I promise I will get the woman I love back, but I don't know how to do it without killing both of us. And my biggest fear is realized when ghosts from her past arrive and force something so despicable on her, that I'll risk everything to save her life and prevent a hidden-world war and a repeat of history.
A steamy paranormal romance series featuring a charismatic, rich, smoking hot bad boy with a heart of gold, the woman he protects from his mortal enemies, who has secrets of her own, and a gritty hidden world of feuding vampires, witches, and elves in small town Marinette, Wisconsin. Perfect for fans of The Vampire Diaries and angsty supernatural soap operas
Vampire's Deception is the first book of the Immortal Protector series. Oliver's and Daisy's story continues in Vampire's Secret (book 2) and concludes in Vampire's Promise (book 3). Each book has an HFN and an HEA at the end of the trilogy.
Get your hardcover copy and dive into the exciting conclusion to the trilogy