To Climb a Mountain: He knew the way was up, but was he prepared for the climb? (Paperback)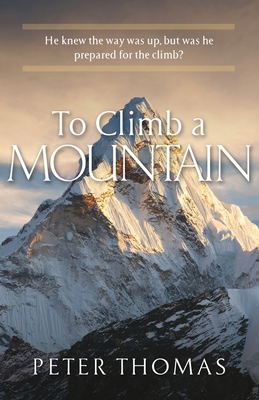 $9.99
Email or call for price.
Description
---
What questions do you have for God? Does God care what you think? Does God listen to us, or to the angels?
"Who may ascend the mountain of the Lord" asks the Psalmist in Psalm 24:3.
I would add to the question for today's generation: If we are called to ascend the mountain, then how should we do it with all the challenges and distractions today offered to us? Are we fooling ourselves by believing we can make it to the summit?
That Luke should receive a call to climb the mountain is peculiar to the young angel, Gabriel. After all, his response to God's voice so far has been, let's say, less than perfect 
 As Gabriel questions God, Luke begins to climb but faces challenges of a complex nature that will test his resolve and, more importantly, his trust of the God whose voice he tries to follow.
Strategically placed along the route are detours, short cuts, and un-truths all used by Diablo to hold the young climber back, slow him down, and entice him away from the mountain. So, is it really possible to climb alone to the summit while facing dangerous overhangs and underhanded schemes of the enemy along the tortuous ascent? God and Gabriel watch as Luke climbs.
 And we must wait to see if it is worth the effort