Of Mist and Murder (Paperback)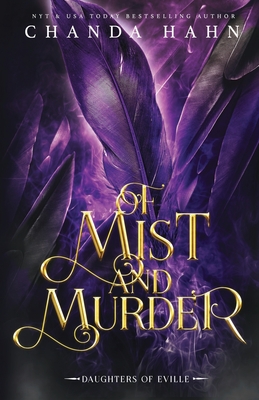 $14.99
Email or call for price.
Description
---
Captured by an evil sorcerer, I'm forced to become his apprentice and learn forbidden magic. Teetering on the edge between good and evil, I trade my soul for power. Allemar wants to control me, but little does he know the shifter he's caged-- is not easily tamed.

My training draws me closer to Aspen, the forsaken prince, wanted for treason against the crown. My sisters have always feared him, but I can see the man beneath the cloak of hate.

For I am Maeve, one of the adoptive daughters of Lady Eville. I hunt the truth, seeking the one who murders my shifter friends. But what will I do when all evidence points to Aspen and the dark magic he wields?

Unleash the beast within.
Of Mist and Murder is book 5 in the Daughter of Eville series. A villainous twist of your favorite fairy tales.