Rubber Rain Boots and Plastic Pink Flamingos (Paperback)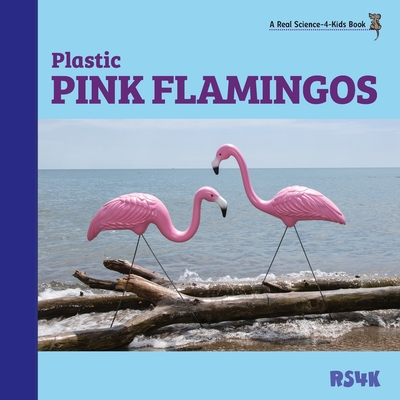 $12.68
Email or call for price.
Description
---
In the Rubber Rain Boots and Plastic Pink Flamingos leveled reader, fundamental science facts in chemistry are explained through simply written text and colorful, fun illustrations. Young readers discover that atoms make up everything we touch, taste, smell, and see. Atoms link together to make molecules, and a polymer is a type of molecule made of many repeating units connected in a long chain. Each unit of a polymer is made of hydrogen and carbon atoms. Under certain conditions a polymer can change its shape, color, or size; for example, when heat is added or force is applied, or when it combines with another substance. Examples are provided of items made of polymers.
A pronunciation guide of scientific terms is included. 24 pages filled with engaging, colorful illustrations. Reading Level 1-3, Interest Level 2-5.