The Culmination: a new beginning (Paperback)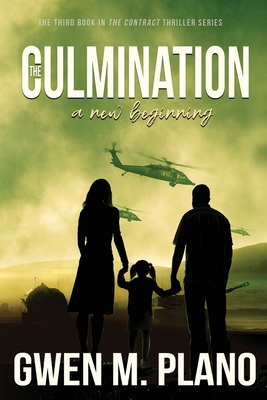 Email or call for price.
In Our Warehouse - Expected arrival in 2-5 days
Description
---
"While he walked through the rubble, he stumbled on a mound and heard a moan. Unknowingly, he'd stepped onto my arm and broke it. I was barely conscious and had made my peace. I assumed I would meet the Lord that day. But my anguish got your dad's attention. He turned around, searched through the debris, and found me buried in mud. My being dark-skinned and all, I was well concealed. Your dad pulled me out of that grave and said, 'Soldier, you need a shower. Let's see if I can find you one.'"
The Culmination, a new beginning is the third book in The Contract thriller series. After an assassination attempt on an Air Force base in northern California, tensions mount. Heads of state meet to craft a denuclearization agreement. The meetings between these nuclear powers take a murderous turn. A nefarious conspiracy re-emerges and leads the characters into the heart of the Middle East, where they encounter the unexpected and find a reason for hope.