KATANAGATARI, 1: Sword Tale (Hardcover)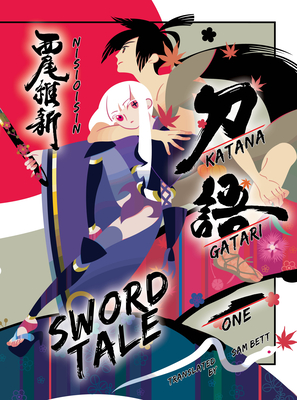 $29.95

In Our Warehouse - Expected arrival in 2-5 days
Description
---
From the pen of the author of the legendary MONOGATARI novels comes another unique offering, available in English for the first time! The basis of an animated series, KATANAGATARI brings to life a swordless "swordsman" and a self-described "schemer" who embark on a quest to obtain twelve peculiar masterpiece blades. Featuring a gatefold color insert, beautiful interior art, and copious bilingual footnotes, this hardcover edition is the first of a quartet scheduled to collect the entire original run. Brimming with action, romance, and unexpected wisdom, often as tongue-in-cheek as The Princess Bride, and shot through with ninjas, samurais, and secret moves, Sword Tale is Musashi for a new generation and a gift for any fan of adventure.
About the Author
---
There are few authors in Japan who have reached the heights of success as NisiOisin. Born in 1981, Nisio dropped out of Ritsumeikan University in Kyoto, to pursue a career in story-telling. Initially he had ambitions to be a comic artist, but when he realized his art was not up to snuff, he began to focus on his writing, eventually winning the 23rd Mephisto Prize, for Decapitation(Vertical) recognizing his talents as a mystery writer, at the age of 20. Since his debut in 2002 Nisio has penned more than 50 novels and a number of comics. And he has quickly become one of Japan's top selling author's in recent memory with more than 5 million units sold since 2009. In 2014, as in 2012, he was the top selling author in Japan (outselling Haruki Murakami by more than half a million units).

Nishio's works often cover themes of youth, but are framed in genres that are familiar to the masses. His works tend to mix mystery with comedy and touches or romance and/or the supernatural. He is a modern author in every sense, sometimes even experiementing with the Japanese language itself. Many of his works have been adapted into animated television series and films. His best known works are the Monogatari series and Katanagatari.