The Man and the Fox: English-Pashto Edition (Hoopoe Teaching-Stories) (Paperback)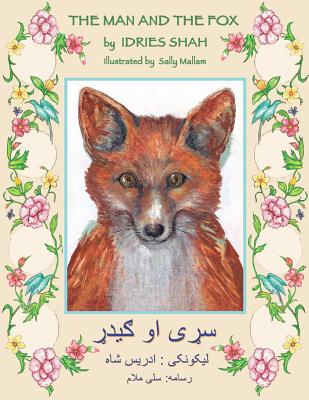 $9.99
In Our Warehouse - Expected arrival in 2-5 days
Description
---
A man tricks a young fox into believing that he will give him a chicken. The fox is trapped, but through ingenuity and perseverance, he escapes. Reading this story inspires children to face challenges directly, and even to use the obstacles in their paths to solve problems.
This story belongs to the rich and ancient storytelling tradition of Central Asia and the Middle East. Retold here by the author and educator Idries Shah, it is one of a series of illustrated books for the young. These tales are designed to foster thinking skills and perception. In an entertaining way, the stories introduce children to interesting aspects of human behavior and help them learn to recognize these patterns in daily life.
يو سړی تنکئ/ ځوانه ګيدړ تير باسي چې چرګ به ورکړي. سړی ګيدړ بندي کوي، خو د نبوغ او استقامت له لاری، هغه تښتي. دا کيسه ماشومان هڅوي چې ستونزو ته مخامخ ودريږي او آن د خپلی لار خنډونو پر کارولو خپلې ستونزی حل کړي.
دا کيسه د مرکزي آسيا او منځني ختيځ کيسه ويلو غني کلتور څخه ده. دلته د ليکوال او معلم ادريس شاه لخوا بيان شوی، دا د کمکيانو لپاره د رسامي شوو کتابونو لړئ څخه يوه ده. دا کيسې د فکري مهارتونو او درک هڅولو لپاره جوړه شوی ده. په ساعتيره طريقه، دا کيسی ماشومان انساني سلوک په زړه پورې اړخونو سره بلدوي او ورسره مرسته کوي چې دا خصلتونه په خپل ورځني ژوند کې وپيژني