Hellhound on My Trail (Jack Keller #5) (Hardcover)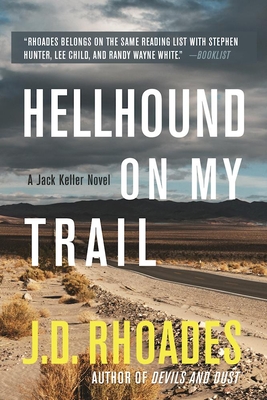 $25.99
In Our Warehouse - Expected arrival in 2-5 days
Other Books in Series
This is book number 5 in the Jack Keller series.
Description
---
Jack Keller is back in the desert, trying to make a new life for himself and trying to heal from the wounds, both physical and emotional, he suffered from the events of Devils and Dust. But trouble has a way of finding Jack. When he rescues a stranger from being beaten and robbed in a parking lot, the man claims to be carrying a message from the father who abandoned him years ago -- a man who claims to have the secret behind the trauma Keller suffered in the first Gulf War. Jack's dying father, however, has his own secret agenda, and the beautiful and ruthless heiress to a powerful political dynasty is willing to go to bloody extremes to keep the past buried. When she turns to an amoral ex-government agent to silence him "by any means necessary", Jack Keller, former hunter of men, finds himself being hunted once again. But this time, he's all alone, with nothing and no one to hold back the dark tide of rage he's been fighting for years. When Jack Keller's demons are finally unleashed, there's going to be Hell to pay -- and no one will be safe.

About the Author
---
Born and raised in North Carolina, J.D. Rhoades has worked as a radio news reporter, club DJ, television cameraman, ad salesman, waiter, attorney, and newspaper columnist. His weekly column in North Carolina's The Pilot was twice named best column of the year in its division. The author of The Devil's Right Hand, Good Day in Hell, Safe and Sound, Devil and Dust, Ice Chest, Breaking Cover, and Broken Shield. He lives, writes, and practices law in Carthage, NC.