Azriel: Watchmen Saga, Book One (Paperback)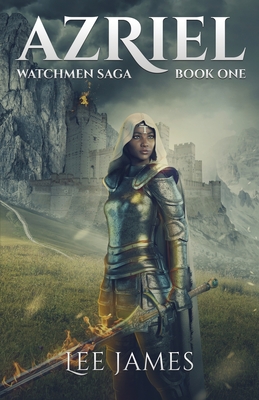 $19.54

In Our Warehouse - Expected arrival in 2-5 days
Description
---
Bree Faro learns early in life that she can only depend on herself. Due to her feisty nature and unusual ability with a sword, she is educated in every fighting style imaginable and excels at them all. When she's sent to infiltrate the city of Azriel, Bree does not expect to find her place among the Watchmen of the Keep, but they welcome her as one of their own.
Little does Bree know that her new companions are in danger.
An immortal creature lies in wait for any Keeper of the Flame, the city's water source has dried up, and they are under constant attack from the Yirtzi-former Watchmen reduced to vengeful spirits, who sold their souls for power only to realize the enemy of Yahweh does not translate to the friend of mankind. Not only that, but the Watchmen are fraying. Hostilities come to a head when a Watchman is murdered.
Only a Watchman can kill another Watchman, and all eyes shift to Bree.
Bree finds herself faced with a choice. Does she engineer the betrayal of the powerful city, or does she embrace her destiny as a true Watchman of Yahweh and find the killer before it's too late?