Fatima the Spinner and the Tent - La hilandera Fátima y la carp (Paperback)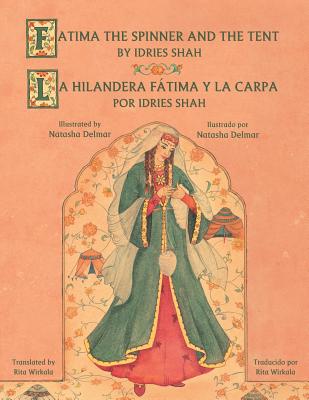 $9.99
In Our Warehouse - Expected arrival in 2-5 days
Description
---
Fatima's life is beset with what seem to be disasters. Her journey leads her from Morocco to the Mediterranean, Egypt, Turkey and, finally, to China. It is in China that she realizes that what seemed at the time to be really unfortunate events were an integral part of her eventual fulfillment.
This Teaching-Story is well known in Greek folklore, but this version is attributed to Sheikh Mohamed Jamaludin of Adrianople (modern-day Edirne) in Turkey who died in 1750. It was first published by Idries Shah in 1967 in his classic work, Tales of the Dervishes, Teaching-Stories of the Sufi Masters over the past thousand years.
This book is filled with wonderful illustrations by Natasha Delmar. Taught to paint by her father, the celebrated classic Chinese painter Ng Yi-Ching, she captures Fatima's adventures with a wealth of detail and color. Using Middle Eastern and Chinese design, Delmar transports readers into the exotic worlds of Fatima's travels, in a way delightful to both young and old.