Blonde Eskimo (Paperback)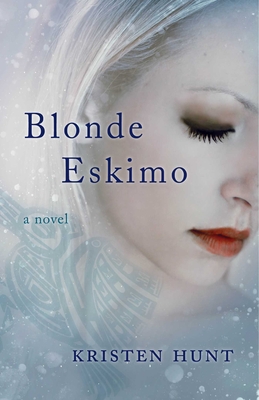 Email or call for price.
Not Available at This Time
Description
---
2016 Annual Indie Excellence Awards- Finalist in the Young Adult Fiction Category
As featured in:
Parade: Gifts For Your Teen Bookworm, POPSUGAR: 10 New Book Series that Recapture that Twilight Magic, Kids Book Buzz: YA Holiday Book Guide, Hypable: Must-Reads for Teen Read Week, Glitter Magazine: 10 YA Heartthrobs to Fill Your Edward/Jacob Void, SheKnows: Holiday Gifts for Book Lovers, The Reading Room: Books to Pair with Your Favorite Winter Drink Part Viking, part Eskimo, Neiva Ellis knew her family's ancestral home, the island of Spirit, Alaska, held a secret. A mystery so sensitive everyone, including her beloved grandmother, was keeping it from her. When Neiva is sent to stay on the island while her parents tour Europe she sets out on a mission to uncover the truth, but she was not prepared for what laid ahead.
On the night of her seventeenth birthday, the Eskimo rite of passage, Neiva is mysteriously catapulted into another world full of mystical creatures, ancient traditions, and a masked stranger who awakens feelings deep within her heart. Along with her best friends Nate, Viv and Breezy, she uncovers the truth behind the town of Spirit and about her own heritage.
When an evil force threatens those closest to her, Neiva will stop at nothing to defend her family and friends. Eskimo traditions and legends become real as two worlds merge together to fight a force so ancient and evil it could destroy not only Spirit but the rest of humanity.