The Outcast (Paperback)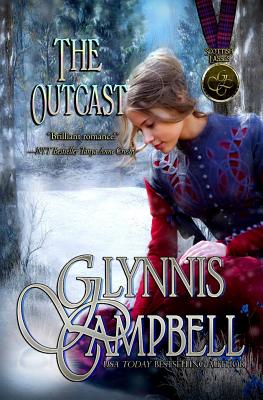 $10.99
Email or call for price.
Description
---
AI-FREE 100% certified organic author-created content. No artificial intelligence was used in the making of this book.
"Brilliant romance"-Tanya Anne Crosby, New York Times bestselling author
Lachlan Mar, a disfigured and broken Scots warrior, doesn't believe anything can mend the wounds of war until Alisoune Hay, a brilliant and beautiful young lass, stumbles into his cottage and his life, healing his hurt and his heart with the most magical power of all-love.
THE OUTCASTOrigin Novella for Scottish LassesMeet the lasses in the world of Mary Queen of Scots...Like the Scottish thistle, they're lovely yet tough, beautiful yet prickly, and only the strongest and wisest heroes are able to elude their thorns to discover the tender blossom within.
Length: 34,000 words = 176 pages
Rating: R-rated for passionate passages
In This Series
Scottish Lasses
1542 - THE OUTCAST (a novella)
1545 - MacFARLAND'S LASS
1561 - MacADAM'S LASS
1566 - MacKENZIE'S LASS
Key Themes: Scottish historical romance, adventure stories, strong women, stories with dogs, Highland romance, wounded warrior, amputee, Tudor books, female scientists, Mary Queen of Scots, girls with glasses, stories with humor
About the Author
---
Glynnis Campbell is a USA Today bestselling author of swashbuckling action-adventure historical romances set in Scotland, England, and the American West, with over fourteen books published in six languages. She has won awards in the Orange Rose, Hearts through History, and Book Buyers Best competitions, and was a double finalist for the Romance Writers of America Rita Awards. Glynnis was once in an all-girl band on CBS Records and has done voiceovers for the MTV series "The Maxx," Diablo and Starcraft videogames, and Star Wars audio adventures. She makes her home in Los Angeles with her high school sweetheart/rock star husband and loves playing medieval matchmaker, transporting readers to a place where the bold heroes have endearing flaws, the women are stronger than they look, the land is lush and untamed, and chivalry is alive and well. From Glynnis... I love writing "stories to keep you up all night," and I love to hear from readers! Keep in touch... Visit me at glynnis.net Friend me at Facebook.com/GlynnisCampbell Follow me at Twitter.com/GlynnisCampbell Share with me at Pinterest.com/GlynnisCampbell