Earthsong (Paperback)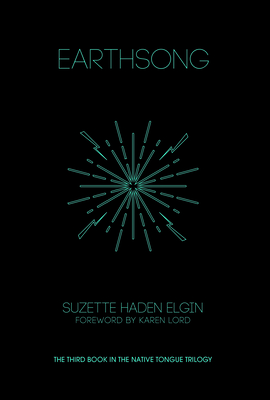 $17.95
Email or call for price.
Description
---
Originally published in the 1980s, the Native Tongue trilogy is a classic dystopian tale: a testament to the power of language and women's collective action. In the stunning conclusion to the series, Earthsong imagines a completely new way of being.
The interstellar Consortium of Planets has forsaken the irredeemably violent Earth, condemning the planet to economic and ecological chaos. As the Consortium prepares to euthanize the planet, women freedom fighters are offered one last chance to correct men's brutal nature and stop the planet's annihilation.
In the final book of the Native Tongue trilogy, female linguists must once again come forward to ensure the survival of humanity.
"This angry feminist text is also an exemplary experiment in speculative fiction, deftly and implacably pursuing both a scientific hypothesis and an ideological hypothesis through all their social, moral, and emotional implications." --Ursula K. Le Guin
About the Author
---
Suzette Haden Elgin (born Patricia Anne Wilkins; 1936-2015) was an American science fiction author. She founded the Science Fiction Poetry Association, and was considered an important figure in the field of science fiction constructed languages. Elgin was also a linguist; she published nonfiction, of which the best-known is the Gentle Art of Verbal Self-Defense series.