The Judas Rose (Paperback)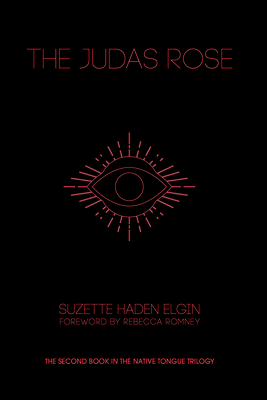 $17.95
Email or call for price.
Description
---
Originally published in the 1980s, the Native Tongue trilogy is a classic dystopian tale: a testament to the power of language and women's collective action. In the second book of the series, a covert female agent is sent to break up the resistance.
In the second volume of the Native Tongue trilogy, the time has come for L adan--the secret language created to resist an oppressive patriarchy--to empower womankind worldwide. To expand the language's reach, female linguists translate the Bible into L adan, and a group of Roman Catholic nuns are tasked to spread the language. But when outraged priests detect their sabotage, they send a double agent to infiltrate and destroy the movement from the inside.
"This angry feminist text is also an exemplary experiment in speculative fiction, deftly and implacably pursuing both a scientific hypothesis and an ideological hypothesis through all their social, moral, and emotional implications." --Ursula K. Le Guin
"A pioneering feminist experiment." --Literary Hub
A welcome reminder of the feminist legacies of science fiction. . . . Explores the power of speech, agency, and subversion in a work that is as gripping, troubling, and meaningful today as it has ever been. --Publishers Weekly (starred review)
About the Author
---
Suzette Haden Elgin (born Patricia Anne Wilkins; 1936-2015) was an American science fiction author. She founded the Science Fiction Poetry Association, and was considered an important figure in the field of science fiction constructed languages. Elgin was also a linguist; she published nonfiction, of which the best-known is the Gentle Art of Verbal Self-Defense series. Rebecca Romney is a rare book dealer and author. In 2017, she published Printer's Error, a subversive history of printed books. She appears regularly as a rare book specialist on the HISTORY Channel. She is the cofounder of the Honey & Wax Prize, a book collecting award for young women. Now settled in Washington, DC, she is the co-founder of the rare book firm Type Punch Matrix.