Wrapped in Love (Hardcover)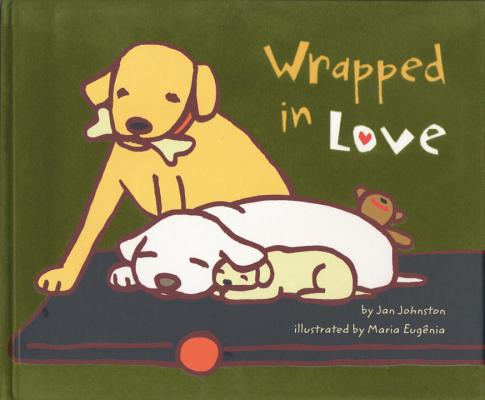 Description
---
Mom and Dad tuck Snoozer into bed, but before he falls asleep, he hears strange noises: Creak creak. Thump thump.Squeak. Snoozer is afraid, but Mom and Dad comfort and reassure him. Feeling securely protected by his parents' love, Snoozer's fear of the dark diminishes. A repetitive refrain soothes Snoozer and reader alike.
About the Author
---
Jan Johnston is now a happily retired grandmother who travels in a motor home across North America with her husband, Dick, and her little dog, Nomie. The inspiration for Wrapped in Love came from experiences with both her grandson and her puppy. This is her first published children's book.

Maria Eugenia has illustrated more than 60 books for kids and adults. She has participated in many illustration exhibitions, such as the Bologna Illustrators Exhibition, the Society of Illustrators NY Show, and the Fabulous Colored Pencils Show in Italy. Her illustrations can also be seen in Brazil's largest newspaper, Folha de Sao Paulo, where she has been a permanent collaborator since 1992.