And Then There Was One: A Novel (Hardcover)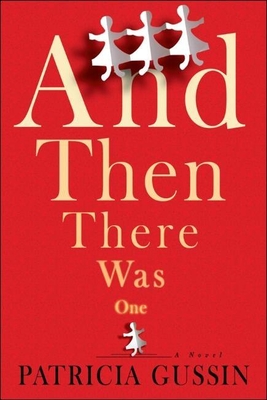 Email or call for price.
Not Available at This Time
Description
---
New York Times and USA Today Best-Selling Author

Reaches Deep into the Heart of Any Parent's Worst Nightmare

Nine years ago, Katie and Scott Monroe were blessed beyond their wildest dreams with identical triplets, Sammie, Alex, and Jackie. Three beautiful daughters and two adoring parents formed the picture-perfect party of five.

But this tight-knit family unravels when the three little girls go to see a movie, but only one emerges from the darkness of the theater. How could Sammie and Alex vanish without a trace?

Plunged into the abyss of a parent's worst fear, Katie and Scott hang by a thread—waiting, worrying, not knowing, and confronting the terrifying realization that the kidnapping may not have been a random act.

Who took Sammie and Alex? Why? Where are they? When will they be found? And what if they're never found, or not found alive?

When Jackie, the remaining triplet, crumbles under the weight of grief and survivor's guilt, Katie and Scott struggle to hold out hope and hold on to what remains of their family.

Until—or unless—Sammie and Alex are found safe, this picture-perfect family can't be put back together again.

Perfect for fans of Lisa Unger and Alafair Burke
About the Author
---
Patricia Gussin is a New York Times and USA Today best-selling author who is also Board Certified in Family Medicine and has had a career as an executive in the pharmaceutical industry. Her award-winning novels tell the stories of normal people under extraordinary stress. The choices they make. The consequences that follow. The process of endurance and recovery. Shadow of Death, nominated best first novel by International Thriller Writers, is followed by Twisted Justice, Weapon of Choice, and After the Fall. They comprise Medicine and Mayhem: The Dr. Laura Nelson Files. Her standalone thrillers include And Then There Was One, The Test, and Come Home.
Praise For…
---
"Mesmerizing! And Then There Was One reaches deep into the heart of any parent's nightmare, then ratchets up the tension five or six notches more, sending the reader on a roller coaster ride of false leads and fresh suspects that will leave you gasping at the end." ―Lisa Gardner, New York Times best-selling author

"Right from the beginning, Gussin brilliantly throws the reader smack-dab in the middle of the conflict. The urgency and intensity is so palpable you'll feel out of breath by the time you've raced your way to the ending." ―Alex Kava, New York Times best-selling author

"And Then There Was One will snatch you away as deftly and completely as a kidnapper in the dark. Gussin balances the fierce emotion and runaway timing surrounding the disappearance of two beloved children like the pro that she is. Before you open the cover, say a fond farewell to the tense but happy hours you'll spend reading this terrifying thriller." ―Laura Benedict, award-winning author

"A taut psychological suspense story that explores family issues. Readers plunge into the middle of the action immediately and keep sweating as false leads and multiple suspects muddle the search. A gripping thriller." ―Booklist

Praise for Patricia Gussin

"Brave, unflinching suspense—elegant, intelligent, and superb." —Lee Child, New York Times best-selling author

"Relentless suspense and pitch-perfect medical details make this a knockout, a truly infectious thriller you won't be able to put down!" —Tess Gerritsen, New York Times best-selling author

"Here is a novel as riveting as it is relentless, driving toward a climax that will have you burning through pages late into the night." ―James Rollins, New York Times best-selling author

"The lines between right and wrong and good and evil are smudged almost beyond recognition, but there's emotional clout that resonates, all leading to a provocative conclusion." —Steve Berry, New York Times best-selling author