Ring (Paperback)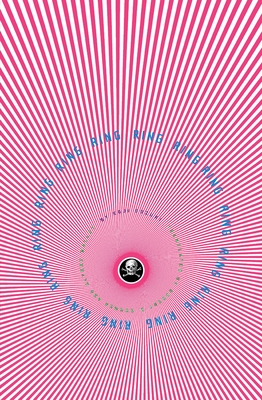 $13.95
Email or call for price.
Other Books in Series
This is book number 1 in the Ring Trilogy series.
Description
---
The Inspiration for the New Major Motion Picture RINGS

A mysterious videotape warns that the viewer will die in one week unless a certain, unspecified act is performed. Exactly one week after watching the tape, four teenagers die one after another of heart failure.

Asakawa, a hardworking journalist, is intrigued by his niece's inexplicable death. His investigation leads him from a metropolitan tokyo teeming with modern society's fears to a rural Japan--a mountain resort, a volcanic island, and a countryside clinic--haunted by the past. His attempt to solve the tape's mystery before it's too late--for everyone--assumes an increasingly deadly urgency. Ring is a chillingly told horror story, a masterfully suspenseful mystery, and post-modern trip.

The success of Koji Suzuki's novel the Ring has lead to manga, television and film adaptations in Japan, Korea, and the U.S.
About the Author
---
Koji Suzuki was born in 1957 in Hamamatsu, southwest of Tokyo. He attended Keio University where he majored in French. After graduating he held numerous odd jobs, including a stint as a cram school teacher. Also a self-described jock, he holds a first-class yachting license and crossed the U.S., from Key West to Los Angeles, on his motorcycle.The father of two daughters, Suzuki is a respected authority on childrearing and has written numerous works on the subject. He acquired his expertise when he was a struggling writer and househusband. Suzuki also has translated a children's book into Japanese, The Little Sod Diaries by the crime novelist Simon Brett.In 1990, Suzuki's first full-length work, Paradise won the Japanese Fantasy Novel Award and launched his career as a fiction writer. Ring, written with a baby on his lap, catapulted him to fame, and the multi-million selling sequels Spiral and Loop cemented his reputation as a world-class talent. Often called the "Stephen King of Japan," Suzuki has played a crucial role in establishing mainstream credentials for horror novels in his country. He is based in Tokyo but loves to travel, often in the United States. Birthday is his sixth novel to appear in English.
Praise For…
---
"Anyone curious in how the Japanese see themselves will find this book a fascinating, and ultimately highly disturbing, experience." - Publishers Weekly

"From its eerie opening to its chilling conclusion, this novel by the "Stephen King of Asia" will keep readers glued to its pages." - Library Journal

"But Suzuki is plowing a path that nobody else has traveled, as his 'Ring'-virus is born into an all-too vulnerable world. There are so many extremely clever riffs that never made it into either movie that readers aren't likely to notice how wide the road recently traveled is until they catch their breath and manage to look back." - Agony Columns

"Suzuki's ambitious trilogy does succeed, and it's hard not to be impressed with his aplomb in turning a straight supernatural horror mystery around into a piece of pure science fiction." - TIMES

"Suzuki is called the Stephen King of his country, but that's not really accurate; King isn't nearly as adept at creating complex characters, explaining scientific principles or writing the kind of dialogue that might actually be spoken by humans." - Las Vegas Mercury