Stormy (Hardcover)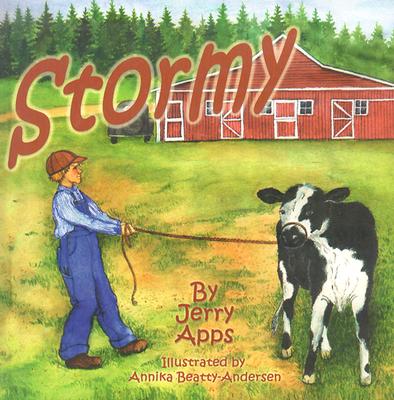 Email or call for price.
Not Available at This Time
Description
---
When the calf that his father promised him turns out to be a bull instead of a heifer, Jerry is disappointed, until a disaster on the farm teaches him an important lesson.
About the Author
---
Jerry Apps has worked as a rural historian and environmental writer for more than forty years. For ten years, he wrote a weekly column on nature appreciation for several central Wisconsin newspapers. He has published several books on nature and environmental topics including: The Land Still Lives (Wisconsin House, 1970); Cabin in the Country (Argus, 1973); The Travels of Increase Joseph (University of Wisconsin Press, 2010); Old Farm: A History (Wisconsin Historical Society Press, 2008); Campfires and Loon Calls (Fulcrum Press, 2011), Garden Wisdom (Wisconsin Historical Society Press, 2012), The Quiet Season (Wisconsin Historical Society Press, 2013), and Whispers and Shadows (Wisconsin Historical Society Press, 2015).
In 2012, Wisconsin Public Television produced an hour-long documentary, Jerry Apps: A Farm Story, which included many Apps beliefs and values about nature and the environment. In 2013 WPT produced A Farm Winter with Jerry Apps (An hour-long documentary, which won an Emmy Award), and in 2015, WPT produced The Land with Jerry Apps, which will air in December 2015. The first two documentaries were purchased by PBS and aired across the country.