Devilish Deal (Paperback)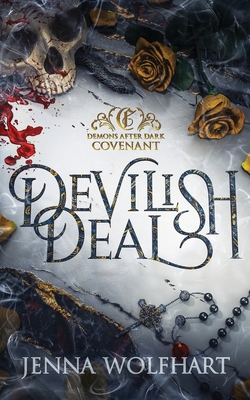 $15.99
Email or call for price.
Description
---
Last month, I was living out of my car. Now, I'm couch-surfing in Brooklyn. It's about as glamorous as it sounds. All I've got are some bad memories, an empty bank account, and a pigeon I named Hendrix.
So, when a mysterious, sinfully hot man offers me a deal, I have no choice but to accept. I'll pretend to be his live-in girlfriend for a month. In exchange, he'll give me a job at his exclusive club in Hell's Kitchen.
Only problem is, there's way more to Asmodeus than meets the eye. He's a literal demon. Like, from the underworld. He's rude, dangerous, and probably a killer. But if I break my deal with him, I'll lose my soul.
Fortunately, it's just a month. A month of heated stares and fake kisses that feel all too real. My soul-and my body-can totally survive this...right?