Trip Hazard (Paperback)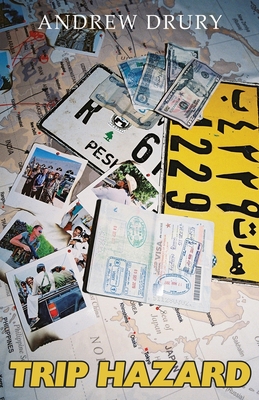 $16.50
Email or call for price.
Description
---
Trip Hazard tells the story of how a working class boy, turned successful businessman, has become the world's most prolific extreme location adventurer.
Over twenty-five years, the married dad-of-four has travelled to the most dangerous places on the planet, including Iraq, Afghanistan, Syria, Chechnya, Ukraine, North Korea and the lawless tribal territories of Pakistan. His perilous journeys have seen Andrew transform from a thrill-seeking voyeur into a top journalist producing BAFTA -nominated news stories.
In his debut book, Andrew invites the reader to join him on TEN of his heart-pounding and harrowing trips. Follow him as he visits the streets of Mogadishu as the first tourist to visit the Black Hawk crash sites in Somalia, stand shoulder-to-shoulder on the frontline with ordinary Iraqis fighting ISIS, and discover why the KKK don't like polar bears.
Just like Andrew, you will be changed by the moving human stories he encounters on his travels - like hearing from those who lost loved ones in the Beslan school massacre in North Ossetia, or finding out what it was like to show a North Korean secret service agent her first Beyonc video.