The Stone Cold Thriller Series Books 7 - 9: A Collection of British Action Thrillers (Hardcover)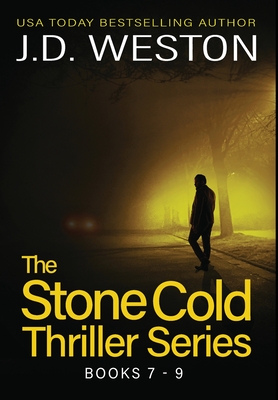 $79.99
In Our Warehouse - Expected arrival in 2-5 days
Description
---
The third collection of Stone Cold Thrillers: Stone Game, Stone Raid and Stone Deep.
Stone Game: Memories of Harvey Stone's past kills return to haunt his new found freedom. A trail of twisted murders, a web of deceit, and blood-stained dreams cause even Harvey to doubt his own sanity and innocence. But as the body count grows and the past become reality, the hunter becomes the hunted.
Stone Raid: When ex-hitman Harvey Stone prepares to emerge from a period of laying low, he stumbles into a cruel and twisted plot devised by evil twin brothers to steal two ancient cursed diamonds from London's Natural History Museum. But the deeper Harvey delves into the plot, the more twisted the brothers become, and saving the diamonds becomes an obsession.
Stone Deep: When ex-hitman, Harvey Stone is asked by an art collector, Smokey the Jew, to kidnap a member of a rival gang and extract details of a heist, little does he know the move will open the doors of hell and endanger everyone he cares for.
Start your journey into the explosive action-thriller series by USA Today bestselling author, J.D. Weston, with this boxset that includes books 7-9 in one handy volume.