The Stone Cold Thriller Series Books 1 - 3: A Collection of British Action Thrillers (Large Print / Paperback)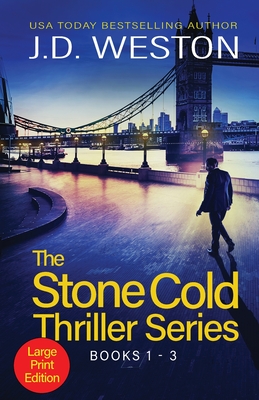 $49.99
In Our Warehouse - Expected arrival in 2-5 days
Description
---
The first three Stone Cold Thrillers: Stone Cold, Stone Fury and Stone Fall.
Stone Cold: When the body of a man is found hanging in a warehouse, it's down to DI Frank Carver to find the killer. But when he realises the victim is the son of London's most feared criminal, the rules change.
Stone Fury: When the body of a girl is found to be linked to a human trafficking ring, Detective Inspector Frank Carver deploys his team of specialists to infiltrate, investigate and report back.
Stone Fall: When an investigation led by Detective Inspector Frank Carver, is stalled following an attack on London, his team swear not to take on the terrorists. But when Carver's newest team member, Harvey Stone, finds a severed head in his bath and is framed for a murder he did not commit, the rules of engagement change.
But as his latest recruit, Harvey Stone, digs deeper, the team is horrified to discover that the criminals are prepared to go to any length to satisfy their customers.
Start your journey into the hugely successful action-thriller series by J.D. Weston with this boxset that includes books 1-3 in one handy volume.