Short Bedtime Stories for Kids: A Fantastic Collection of Fables and Adventures for Boys and Girls age 3 to 8 (Hardcover)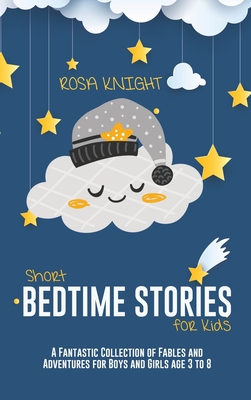 $33.95
In Our Warehouse - Expected arrival in 2-5 days
Description
---
Today 55% OFF for Bookstores NOW at 33.95 instead of 39.95
A beautiful gift to make bedtime the most magical and relaxing time of the day with this amazing story collection
Buy this fantastic collection today...your customers will love it
All of the stories have been written to bring together creativity and enjoyment with showing important morals - something that cannot always be taken for granted in our world today.
Short Bedtime Stories for Kids is a collection of beautiful, original and traditional stories for children and toddlers.
Here is a taste of what the readers will find in Short Bedtime Stories for Kids:
- Simmer the Whale
- The Coral Queen
- Peter Rabbit
- The Little Mermaid
- The Princess under the Sea
- Leopard and the four kids
And much more...
The kind of stories in this book have been shown to help children's vocabulary and communication skills, increasing their concentration as well as helping them switch off from the activity of the day and sleep soundly.
Buy it NOW and let your customers get addicted to this wonderful book