Sealed with a Death: A Gripping Crime Thriller (The Lucie Musilova Thillers) (Paperback)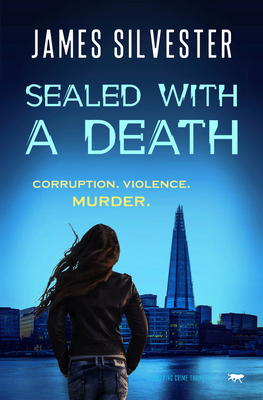 $15.99
Email or call for price.
Description
---
Corruption. Murder. Violence.

Barely escaping her last mission with her life, Lucie Musilova is assigned a low-profile case to regain her superior's trust. All across the country, women have been disappearing who each have something in common: all are European nationals, and all have been ignored by a disinterested media and the politically restrained police force. When a body is discovered and the case grows ever more personal, Lucie finds herself entwined in the seedy worlds of government-sanctioned prostitution and must fight corruption and far right violence to uncover the truth. But with her mentor injured and assassins on her tail, Lucie must use all her wits to avoid becoming the final seal in a deal for the country's very soul…

Also available in the Lucie Musilova series
Book 2: Blood, White and Blue

Praise for the Lucie Musilova series:
"A plot that twists and turns, lots of fast-paced action."

"A thriller for our times."

"Great combination of spy thriller and political commentary."

"A great combination of spy thriller and political commentary."
About the Author
---
James's books combine his love of Cold War spy fiction with his passion for the Czech Republic and Slovakia. A former Mod DJ, James has been recognised as a voice of 'Brex-Lit' and is a staunch member of the 48%. Away from thrillers, he is a contributing editor of unofficial Doctor Who charity anthologies.