Resistance: An Absorbing and Moving Family Saga (Paperback)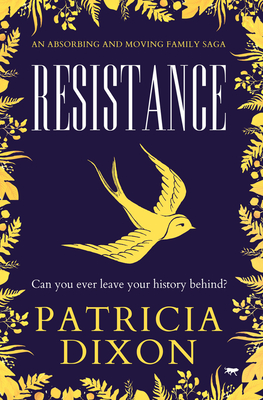 $15.99
Email or call for price.
Description
---
Can you ever escape your history?

During a road trip to France with her granddaughter, Dottie Tanner revisits the past and the dark days of WW2, when as a brave young woman she risked everything to fight for her country and freedom. Parachuting into occupied territory to work with the Resistance, young Dottie lived each day with homesickness, the fear of capture and the threat of the Nazi regime. She had no idea her life, and that of her comrades, was in jeopardy because a traitor lurked in their midst, one who would wreak havoc on her life. Sixty years later and with time running out, the traitor is exposed. As Dottie's whole world is turned upside down, will her final mission be one of revenge or can she forgive and forget?

Weaving expertly between past and present, this moving tale of one woman's incredible journey will stay with you for a long after you've turned the final page. Resistance is an emotional and absorbing family saga which will be the perfect read for fans of authors like Fiona Valpy, Aimie K. Runyan and Lindsey Jayne Ashford.

Patricia Dixon is also the bestselling author of the Women's fiction novels The Destiny Series and They Don't Know, as well as psychological thrillers #MeToo, Liars, The Secrets of Tenley House and Over My Shoulder.
About the Author
---
Patricia Dixon was born in Manchester where she still lives with her husband. They have two grown up children and one grandson, plus the company of a lazy bulldog. Ignoring her high school reports and possibly sound advice from teachers, Patricia shunned the world of academia and instead, stubbornly pursued a career in fashion. Once the sparkle of London life wore off she returned north and embarked on a new adventure, that of motherhood. Now, almost thirty years later she has acquiesced to the wise words of her elders and turned her hand to writing. Patricia has written five novels set in the Loire and then, in complete contrast, a much darker story of psychological suspense. She is currently writing her next book, a murderous tale set in the sixties and if she's not at her desk Patricia loves to read historical fiction or attempts recipes that look great on television but not necessarily her plate. And when the penny jar is full she cashes in her coins and heads to France, the lure of red wine and escapism equalled only by the pursuance of her dream job, writing for a living.