Epitaph: A Gripping Murder Mystery (Paperback)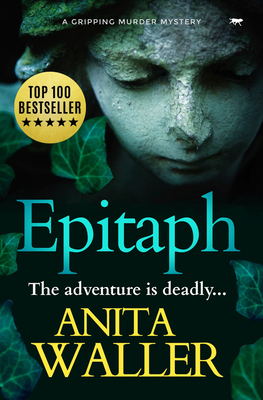 $15.99
Email or call for price.
Description
---
An English pensioner and PI is drawn into a baffling case that strikes close to home in this cozy mystery by the author of the Kat and Mouse series.

Doris Lester has taken a well-deserved break from work. She's planned a holiday with her best friend Wendy on a journey across the Yorkshire and Derbyshire Dales. But before they depart, a letter arrives that stirs up trouble and memories of the past. Soon Doris and Wendy are drawn into the mystery surrounding a troubled family, a missing person and gruesome murder.

When Doris and Wendy join the investigation, intriguing revelations about Doris's life come to the surface, which shock even those closest to her. Step by step they uncover secrets that could tear a family even further apart. Can Wendy and Doris solve the mystery? And if they do, will their lives ever be the same again?
About the Author
---
Anita was born in Sheffield, South Yorkshire and has lived all her life there. She has three adult children and seven grandchildren ranging in age from 9 months to 21 years. Anita and Dave have been married almost 49 years! She wrote Beautiful in 1985 and had it accepted for publication. They were the contract stage when the publishing house went into liquidation. Like many another book it ended up in the loft until two years ago when she resurrected it, retyped all 100,000 words (it was originally written on an Amstrad 8256 and all she had was a hard copy!) and sent it off to Bloodhound Books. She is now retired from my life of being a Patchwork Tutor and HGV driver's wife and concentrates on patchwork for the pleasure of it and writing. She started writing at around the age of 8 - she clearly remembers writing 'novels' at that age which were actually short stories split into chapters! Anita's genre is murder - but murder with a good reason behind it!