#MeToo: This Year's Must-Read Psychological Suspense (Paperback)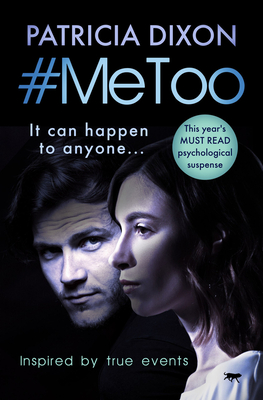 $15.99
Email or call for price.
Description
---
A woman is caught in a web of deceit when her ex is convicted of rape in this British psychological thriller based on true events.

When Billie receives a desperate letter from the man she loves, she returns home to Manchester, determined to help him. Convicted of a crime he swears he didn't commit, Stan is trying to make his case from prison. Meanwhile, his accuser, Kelly, is struggling to cope after an ordeal that has left her traumatized and isolated.

A private detective is looking for vital evidence that would set Stan free—and Billie is enlisted to help. Then her faith in Stan begins to waver when she hears Kelly's version of events. There may be two sides to every story, but there's only one truth. Unfortunately for Billie, the deeper she digs, the more lies are unearthed.
About the Author
---
Patricia Dixon was born in Manchester where she still lives with her husband. They have two grown up children and one grandson, plus the company of a lazy bulldog. Ignoring her high school reports and possibly sound advice from teachers, Patricia shunned the world of academia and instead, stubbornly pursued a career in fashion. Once the sparkle of London life wore off she returned north and embarked on a new adventure, that of motherhood. Now, almost thirty years later she has acquiesced to the wise words of her elders and turned her hand to writing. Patricia has written five novels set in the Loire and then, in complete contrast, a much darker story of psychological suspense. She is currently writing her next book, a murderous tale set in the sixties and if she's not at her desk Patricia loves to read historical fiction or attempts recipes that look great on television but not necessarily her plate. And when the penny jar is full she cashes in her coins and heads to France, the lure of red wine and escapism equalled only by the pursuance of her dream job, writing for a living.